About
PC Habits – a family-owned Colorado Springs Computer Repair and Service Company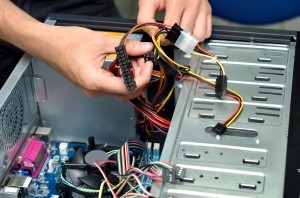 For 13 years we have provided the best in onsite and remote computer repair services for small business owners and everyday personal computer users in the Colorado Spring area.
We offer top-notch customer support and a commitment to excellent quality and service – a combination that can't be beat!
We hope that through our experience and expertise, and our commitment to your satisfaction, PC Habits can develop a relationship with our customers that will last a lifetime!
Our rates are competitive and our goal is complete customer satisfaction. So, if your computer is misbehaving, give us a call (or an e-mail) and we'll make sure we get you back up and running again as quickly as we possibly can.
Serving Colorado Springs and the Fountain Valley Area